Tell Us Your Story, Let Us Capture It
Although we don't yet know the story of events that brought you and your fiancé together. We know that story is continuing as you approach your wedding day.
More than 30 years ago Nationally Acclaimed Photographer Sam Sarkis has lived out his dream capturing the special memories of people from all walks of life. From a simple portrait to the grandest of weddings. Sam takes a vision and brings it to reality with a unique and artistic style.
This Is Our Passion
Over the years Sam has become a much sought after mentor and lecturer on the subject of fine art of photography. He believes that it is his responsibility to give back to the industry he loves so much by sharing his talent and time raising up the next generation of fine photographers. One of them being his daughter Loreen Sarkis who joined in with Sam at a young age of 14. She began as dad's helper at each and every wedding, carrying his bags, being his light holder and learning hands on as he works. As years went by she grew to become his lead second shooter, as well as his associate photographer shooting weddings solo. Following High School, Loreen attended College for Creative Studies where she earned her Bachelor of Fine Arts Degree.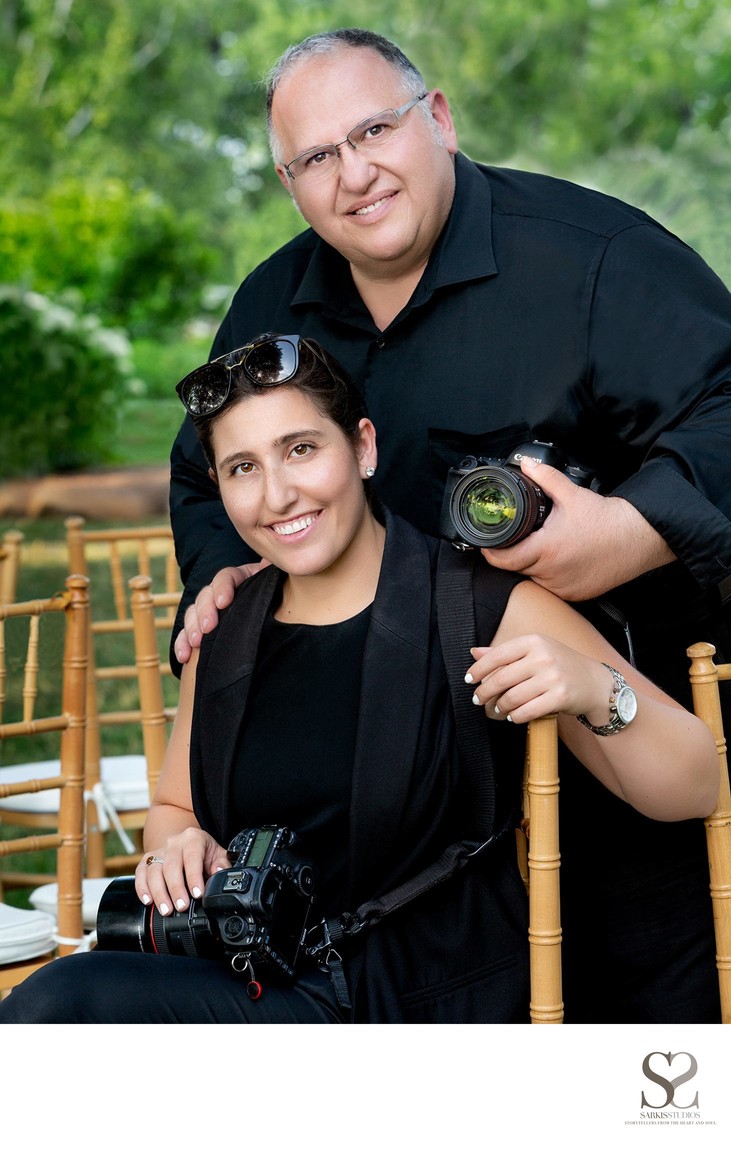 The Father Daughter Team
Loreen says "Our clients love to call us "The Dream Team", there's just something magical that happens when you put the two of us together in action". Growing up and being in the field at such a young age, it gave Loreen such an advantage as to understanding the importance of not just being a photographer but also a sole business entrepreneur and the value of customer service for her clients. When you contact Sarkis Studios, you will sorely work personally with Loreen and Sam throughout your whole photography experience.
Storytellers From The Heart And Soul
Contact Sarkis Studios today to share your vision for your wedding photos. Based in Los Angeles, California and Birmingham, Michigan.